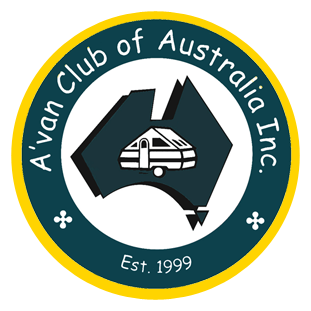 How to join the A'van Club of Australia:

Any person who is an owner of an A-shaped folding camper manufactured by A'van Campers Pty Ltd may make application to become a member of the A'van Club.
Information & Club Policy
The Club was initiated in Feb, 1999 following discussions with Jeff Van Baardwyk of A'van Campers Pty Ltd. Jeff was most supportive of the Club concept and paid for the first mail-out to ascertain interest in forming a club.
Owners got together in Melbourne in March 1999, following the mail-out to all known A'van owners around Australia. The response was overwhelming!
It was obvious that 'A'vanners' all over the country not only loved their vans, but realized they had something quite unique – judging by the interest they created wherever they went!
It also became obvious that because of the unique A-shaped design of their A'van folding camper, owners wanted to be able to share experiences, pass on hints and tips and get to know other A'van folding camper owners around our great land.
Only two months after the initial mail-out the A'van Club of Australia Inc. was formalized.
We look forward to welcoming you to the A'van Club family of around 1000 members A'vans (approx. 1700+ people) from all States of Australia.
Main purpose of the Club is to ….
Share ideas of common and mutual benefit.
Encourage co-operation and friendship amongst people interested in
A-shaped A'van folding campers.
Collaborate with similar clubs and organizations.
Provide and publish from funds a twice yearly newsletter – 'The A'vanner'.
What we don't do!
The Club is not a forum for individual complaints – any concerns should be taken up directly with the agents or A'van Campers Pty Ltd.
Club Rules and Policies
The Club has registered Model Rules with Consumer Affairs Victoria under the Associations Incorporation Reform Regulations 2012. These rules are available on the Club website.
(Click Here to view Club Rules and Policies)
Pet Policy
"The policy of the A'van Club of Australia Inc. is that when attending Gatherings pets of any kind should not be included at any food times at all, i.e. morning teas, happy hours, shared meals etc."
(Click Here to view Pet Policies)
Membership
Club membership is open to owners of all 'A' shaped folding campers Manufactured by A'van Campers Pty Ltd.
Joining cost
$15 joining fee, plus $30 annual subscription.
Annual subscriptions are all due March 31st.
Please read the below Letter, explaining the membership Year.
Account Details for Payment by EFT (preferred) or an over the counter deposit at the CommBank.
Account Name:
Avan Club of Australia Inc
BSB Number:
062 519
Account number:
10259739
Amount:
$45
Reference:
Please put 'New' and your Surname
Membership Welcome Pack and Membership Badge
A welcome pack will be sent as soon as possible after receiving your application and payment. Name badges are printed monthly and posted to new members as soon as possible after they join. At times there may be a delay due to the volunteer members who process the Membership application and name badges being on the road in their A'van. So please be patient, the welcome pack and badges will eventually arrive.
Member's area of the Club website
Details of how you can access the website Member's Area are included with your Welcome Pack.
Corresponding with the Club
You will receive a unique membership number with your welcome pack. Please use this when corresponding with the club, including membership renewal via EFT.